With Spring bowing out soon, summer will be in full swing. Here are some tips to keep your garden, yard, and plants in healthy, happy environments all summer long.
Enjoy the 2021 late spring early summer with a variety of items from Heritage Hill Nursery in Cedarburg, WI.
Perennials:
Perennials that are planted in the spring and early summer season such as June is the time when most plants and flowers make a grand entrance.
As we transition from late spring to early summer there is still time to add new landscape ideas or re-configure an overgrown one.
Heritage Hill Nursery of Cedarburg can also help with those landscape ideas.
June is also a good time to do some late spring planting. Soils are warm and easy to work with.
Make sure you mulch around perennials and new plantings to increase the held moisture for the plants to live on. Don't over-mulch though, usually about a 2" layer is sufficient.
Make sure that you cut any dead blooms away and do make sure you weed around them to keep areas healthy for new growth. Same with the dead blooms. Maintain them so new blooms will pop out and make your perennials stand out for the summer show.
Shrubs:
In the month of June, you may still plant shrubs.

It's just very important to maintain water levels especially if you have a dry season.

Shrubs that bloom in spring and start to finish or have already finished by June may be pruned. This allows more growth for the following year and will be a beautiful attraction for your yard.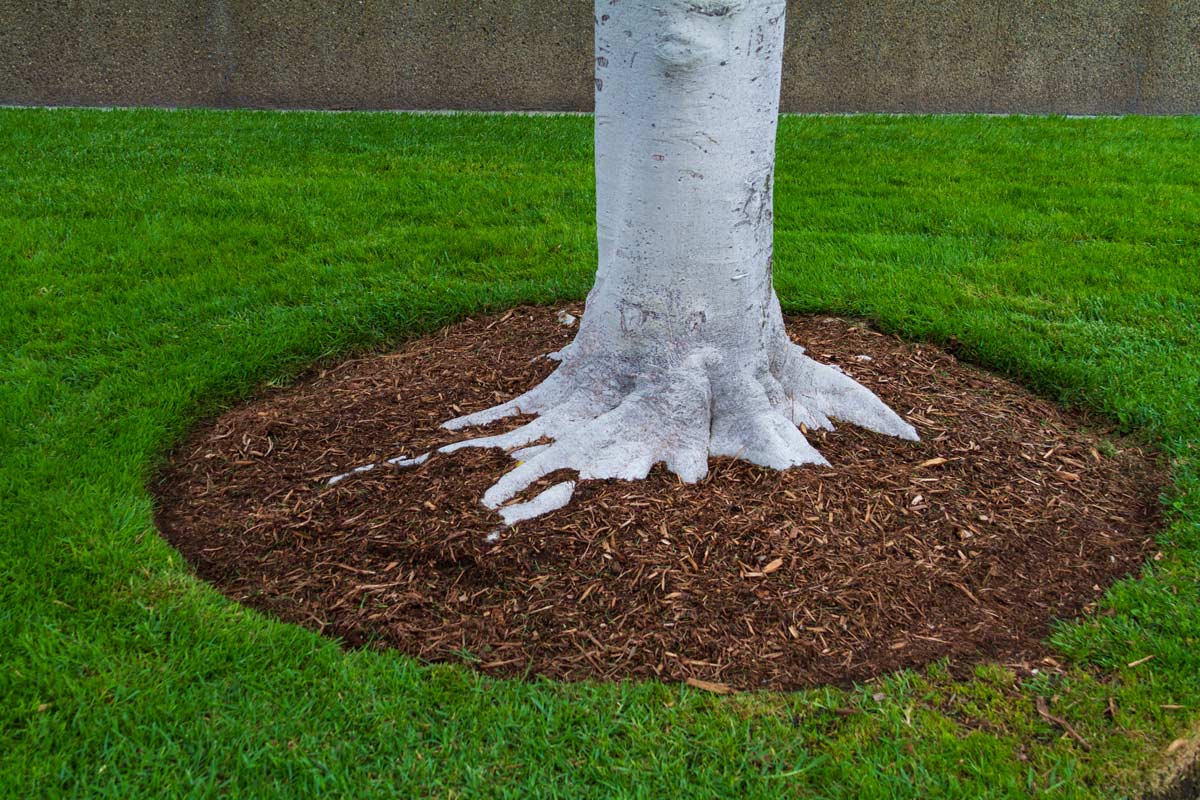 Trees:
June is a good time to mulch around trees.
Pruning should be done from the winter season and any additional pruning should wait till later in the year.
Mulching around trees is a great way to keep soils moist for the tree and it also helps feed the tree.
Do be careful not to mound mulch up around the trunk of the tree and give it the 'volcano' look. This can actually kill a tree. 
Lawns:
Grass cutting, grass cutting and more grass cutting. Spring is a big season for cutting grass and moving into June it usually doesn't let up (unless you have a very dry spring season).

To maintain healthy lawns in June cut the grass with your mower set to its highest setting. 

If you have Bluegrass, watering the lawn is important. Watering every day is not actually necessary but once every 3

rd

of 4

th

day can be more beneficial to the lawn.

Letting the lawn dry out between watering is good because it forces the grassroots to reach further into the soil to get the water which in turn makes your lawn stronger.
If you have any doubts or lawn care questions, stop in and talk to a Heritage Hill Nursery representative.