With the dog days of Summer behind us, the gardens are filled with color, beauty, and habitat.
It won't be long before that first frost comes so do not forget to take a picture or two just to show off the work you have done and Mother Nature's amazing beauty.
Some items to check off your list this month may include the following:
Divide and replant peony roots, but not too deeply.
Sow snapdragons, cornflowers, and other hardy annuals a couple of weeks before the first frost.
Remove all weeds from your garden before they go to seed.
Aerate the lawn between 60-70 degrees.
Stop planting evergreens by mid-September.
Keep in mind that early September is the latest to plant any Spring flowering shrubs.
Also watch for an early frost, cover the garden if one is predicted and keep the gardens watered so the growth is maximized, and it helps protect against frost.
Heritage Hill nursery can help you with your September and early Fall needs for your garden to prepare it for the upcoming season. Check with them for detailed questions you may have.
Perennials
In September, divide your peony's and replant any roots. Just make sure you do not plant them too deeply.
Other perennials need to be divided also but do not divide mums or asters as they have not bloomed yet.
Keep in mind that in September you should begin to bring any geraniums, begonias, coleus, and caladium indoors.
You can keep adding perennials to your garden this month because the warm soil and cooler air temps are great for planting.
September can be a very productive month for your garden.
Shrubs:
September for shrubs can be a time to be advantageous and plan a lovely Fall color spectrum to your garden or property.
Some shrubs with good color to think about are Barberry, Burning Bush, Viburnum for a red to orange look. Dogwood for purple and Roses or Witch hazel to add a splash of yellow.
Clean out your shrub beds to eliminate unwanted animals' habitat and possible damage to surrounding plants.
Clean out leaves and remove dead leaves from plants as it will help prevent disease in the next growing season.
Allow your rose blooms to stay on the plants as it aids in Winter protection of the plant.
Hold off on fertilizing any shrubs until the following Spring.
Check out the selection at Heritage Hill Nursery today to add any of those color selections.
Trees:
September is a great time to plant or transplant trees. Cooler temps mean a lot less watering and an easier time for a tree to establish itself.
If you would like to transplant a tree, September is the second-best time to do this. Just wait until the tree is dormant and it has lost its leaves.
Keep in mind, tree moving can be a heavy task, and if you have any larger, special, or expensive trees that you want to be moved call a professional; they have the equipment and the know-how to do it safely and successfully.
A tree may not look too large to move but there is a lot of dirt that has to come with it. That dirt contains the roots which, as you may have guessed, is the important part.
Give Heritage Hill Nursery a call to see what we can do for you if you are looking to plant a new tree. If you need to transplant a bigger existing tree, we can point you in the right direction.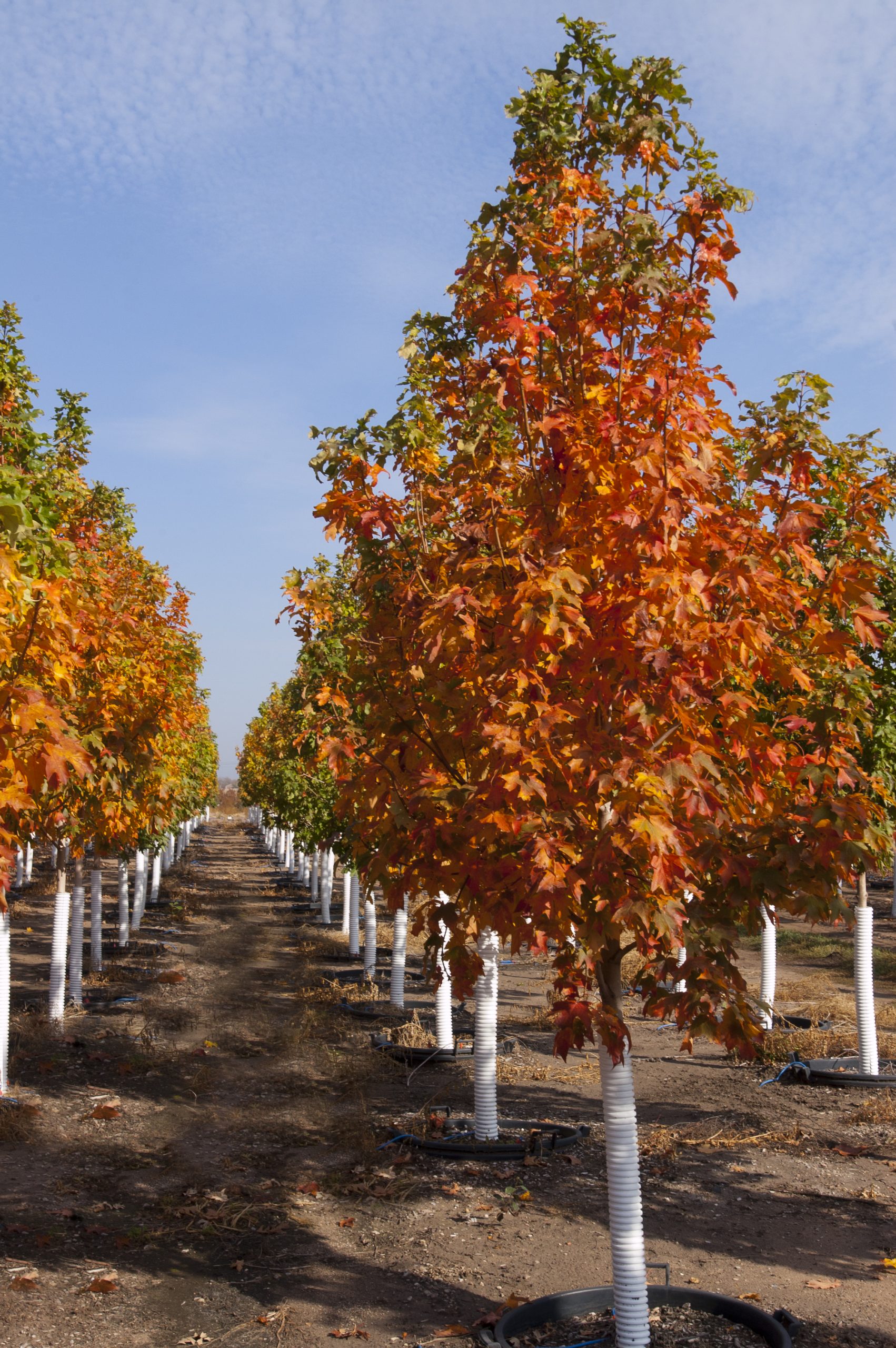 Lawns:
Grass seed anyone? Planting grass seed in September is the best time on the calendar.
You can start a new lawn, fill in bare spots, or just do some renovating on an existing lawn always in September.
With cooler temps and warm soil, it is perfect to speed up the process and have the grass get a good hold before Winter sets in.
Try not to plant grass after September 20th as this is considered late planting and Winter will surely kill it.
You also have time to sod. The great growing conditions speed up the root development of newly laid sod for a lavish lawn next season. Also, keep mowing your grass high in September!