The Dog Days Of Summer
Some say that the dog days of Summer are in August. Us here at Heritage Hill would like to think of it as an opportunity to keep your gardens, yards, and landscaping projects moving right along!
Here are some tips to help you get through those dog days and make an impact on your outdoor look.
We continue to keep safety in mind so that you can get this done; and we can help you along the way! The staff here is willing to assist with any of your late Summer needs. 
Stop in and visit us at Heritage Hill Nursery in Cedarburg, WI where the latter part of Summer is warming up with helpful hints and sale items.
Perennials
August is a great time to separate perennials in your garden such as Hosta's, Irises' and Daylilies. When digging up, make sure you do not damage the root ball of the plant, separate with a small knife or spade and replant in other areas.
Next, get out there and get the weeding done! August is a perfect time to do this because it is the end of the planting season and perennial weeds can produce thousands of seeds that hamper the growing season next Spring and they can be difficult to eliminate. If possible, it is best to get weeding when the soil is moist after a good rain.
Also, in August, plant some new perennials for next season. Perennials such as sedums, peonies, lilies, and hydrangeas get a good grip into the soil in the cool Fall weather and come out shining in the Spring.
You will be glad you did all this when the beauty of Spring bursts out loud and your garden looks fantastic.
Shrubs:
For shrubs we look at August as a great time to plan and plant what kind of shrubbery you want to get started for next year.
A small reminder as to why shrubs are valuable and why get them ready in August are for these reasons.
They provide landscaping solutions such as privacy, visual interest, and physical separation.
Many provide fragrance that other plants do not. Take lilacs and how the scent fills the air when properly poised near a patio or open window.
Shrubs can be a fragrant, uplifting experience in your garden or yard.
So, plan in August to add some for the next season. How about the empty space that somehow just looks like a void that needs "something."? Well? How about some shrubs to make that spot stand out?
Check out the selection at Heritage Hill Nursery today.
Trees:
Much like shrubs, late August can be a wonderful opportunity to plant new trees.
Many people think that Spring is the only time a tree should be planted. Well, that is not always the case. Spring is a great time for planting trees but late August, which is the beginning of Fall is a great time as well.
Successful planting occurs this time of year if you wait till the leaves have fallen. In Wisconsin, this can happen about this time, unlike other parts of the country.
The roots will continue to grow if the ground has not frozen yet. This lets the tree get a good hold for good growth come Spring.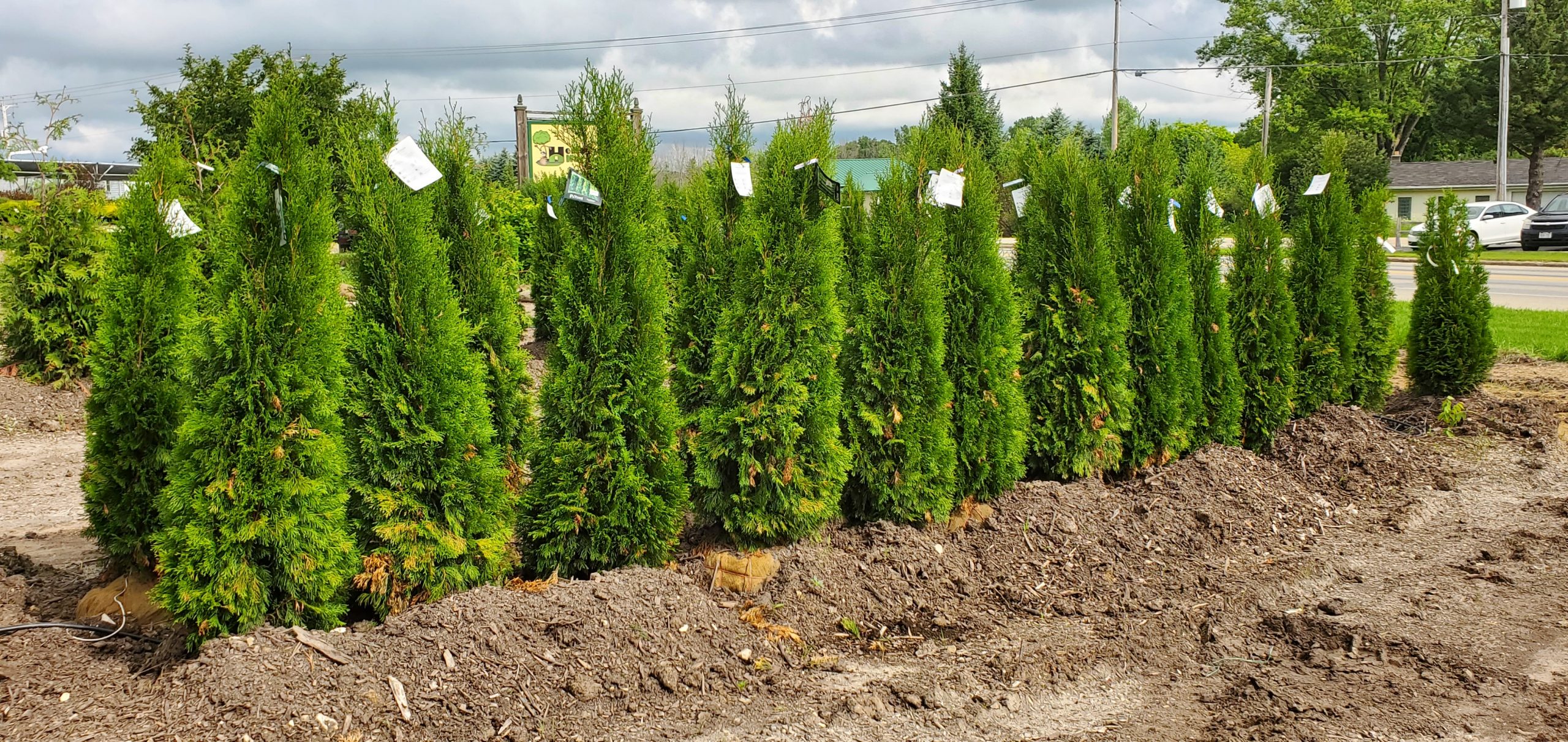 Lawns:
August is a perfect time to prepare your lawn for the long Winter season. Here we have a few tips for lawns in August.
Pull weeds out of the lawn if you see them. A couple of weeds here and there will not hurt but that couple can turn to multiple and starve your lawn for water.
Mow your lawn on the highest setting so the grass does not get burnt out in these hot days.
Water your lawn 2 or 4 times a week depending on how much rain you get in August.
Have your lawn aerated to keep moisture flow into the roots of your grass.
Apply a nitrogen-based fertilizer after the lawn has been watered to help the grass continue to grow.
Seed in bald spots in your yard in August.
Let the grass clippings from the mower fall back onto the grass to help feed the lawn.
These tips will help you maintain a healthy lawn and prepare it to survive the harsh Winter and be ready to flourish in the Spring.