Special Offers!
Your Garden Center in Cedarburg, WI! Check here often for special web offers for garden center items and other discounts!
50% Off! This Month Only!
End of season means real savings for our gardeners.
Our Tree Discount is back! Spring, Balled, and Burlap Trees are 50% until the end of November!*
---
We're heading into winter now so it's time to make sure your plants and gardens are ready for those cool Wisconsin temperatures! Remember to water your plants, especially new ones, thoroughly before that first big freeze! Check our Seasonal Tips blog for more about preparing for Winter this Fall.
---
Questions about planting, feeding and watering? Take advantage of our knowledgeable horticulturist & owner, Jason. He is here to help you make good decisions on what will work best and how to properly tend to your new plantings. Visit the Heritage Hill Nursery and garden center now! We are conveniently located, close to Cedarburg, Jackson, West Bend, Slinger, WI.
REMEMBER – THESE FALL SPECIALS
ARE GOOD THROUGH THE END OF NOVEMBER!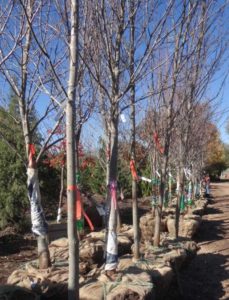 50% Off Scent Shop & Oil Diffuser Products!
50% Off Ball & Burlap Trees!
Through NOVEMBER!