We all realize that it's almost hard to believe it's already July. Hasn't felt quite like summer until the last few days.  
But it's here… and with all the rain.. man, our gardens are growing! (As well as our lawns!) 😎 
Here are some helpful tips to stay on top of your gardens and plants to keep them looking their best!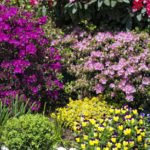 Perennials:
This is a great time to get some fertilizer on all your perennials!  Feeding them with a slow release fertilizer like 10-10-10 or Osmocote will do wonders.  Now that things are starting to bloom, stay ahead of the deadheading (removing) spent flowers.  Cut flower heads off the bulbs if they are done so they can send the energy back into the bulb for next year.
Shrubs:

Flowering shrubs such as Lilacs or Viburnum should be pruned once they have finished flowering.  This will allow for more and bigger flowers next year.  Prune down to the first or second set of leaves.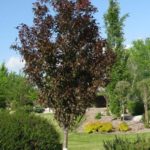 Trees:
This is the time to start watching for any problems such as disease or insects.  BE PRO-ACTIVE!  Many common problems can be cured before they do serious damage.  If you see a problem and can't figure out what it is, prune off the affected area and bring it in to us for help in diagnosing the problem.  We will do our best to help you cure it.
If you have any questions or concerns, please don't hesitate to come in or call! We are here to help you!