Special Offers!
Your Garden Center in Cedarburg, WI! Check here often for special web offers for garden center items and other discounts!
Garden Center May Specials 
At this time of year, these longer days and the warmer sun of May is so very welcome.  We are itching to get outdoors and soak it up! 
To encourage that, this month, we are offering terrific specials.  All potted roses, shrub varieties, are 20% off this month!  With your Heritage Hill coupon found here on the website, add that splash of flair and color to your garden, decks, or patios with a whopping 25% off of all metal art!
Additionally we have a special offer on Forsythia Bushes – 20% off!  A wonderful addition to the landscape.
The flower that is so beloved, the rose, has so many variety that you can surely find one to compliment your landscape with exquisite color and fragrance. Here at Heritage Hill offer many options. For a few ideas – try this site for information on just about every type of rose out there!  Rose Planting Info & Guide 
Questions about planting, feeding and watering? Take advantage of our knowledgeable horticulturist & owner, Jason. He is here to help you make good decisions on what will work best and how to properly tend to your new plantings. Visit the Heritage Hill Nursery and garden center now! We are conveniently located, close to Cedarburg, Jackson, West Bend, Slinger, WI.
May
25% off All Metal Art!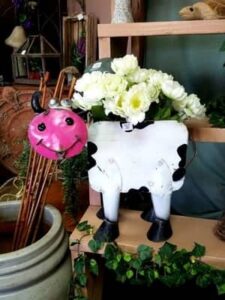 AND 20% off Potted Roses!
All Varieties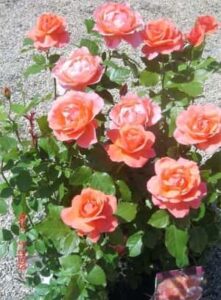 Throughout May