Special Offers!
Your Garden Center in Cedarburg, WI! Check here often for special web offers for garden center items and other discounts!
Garden Center May Specials
It won't be long before you'll want to add baskets of color to your deck or add accent to your front entry, or wherever a splash of color is desired! 
Stock up now on healthy, beautiful hanging baskets, from your local Heritage Hill Nursery. Our plants are always the best quality, and we know you'll be 100% satisfied! 
Additionally, for the month of May, we are discounting Beautiful Hydrangeas – 20% off!  Come see us! 
Check our Seasonal Tips blog for all kinds of helpful information to keep your yard and garden looking simply beautiful!
Questions about planting, feeding and watering? Take advantage of our knowledgeable horticulturist & owner, Jason. He is here to help you make good decisions on what will work best and how to properly tend to your new plantings. Visit the Heritage Hill Nursery and garden center now! We are conveniently located, close to Cedarburg, Jackson, West Bend, Slinger, WI.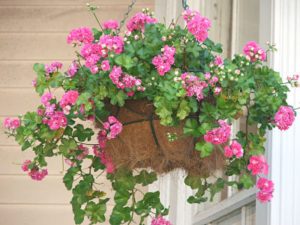 25% off Hanging Baskets!
20% off Hydrangeas!
Throughout May
June Specials
25% off Serviceberry Shrubs
20% off Ninebark Shrubs