Landscape Projects & Designs!
If you're not quite sure what you want to do with your yard, but know you want to do something – just ask!
We will be happy to provide you with landscape design ideas to enhance the beauty of your home!
Stop over to our Garden Center & Nursery, conveniently located near Cedarburg & West Bend Wisconsin, to see the broad range of plants, flowers, shrubs.
Then let us create Designs that work for your soil and light exposure. Remember if you purchase all your plants from Heritage Hill Garden Center & Nursery, your landscape design is FREE!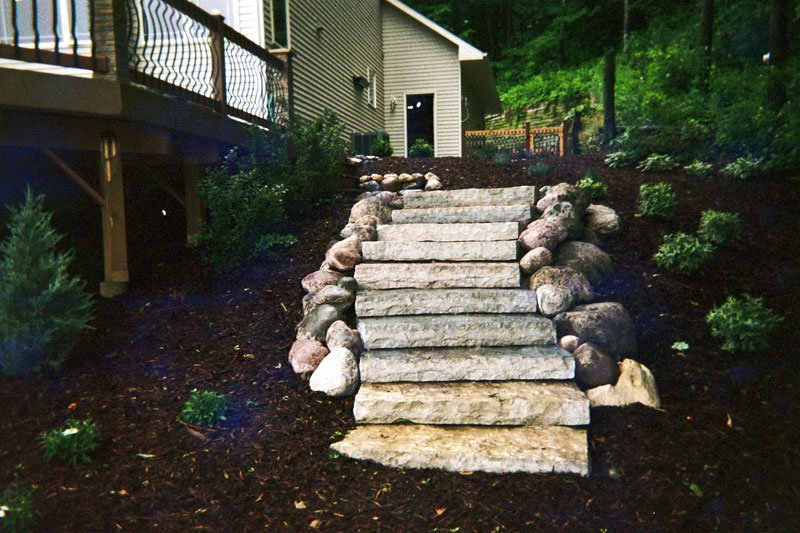 OUTDOOR ENTERTAINMENT!
This customer wanted to extend their outdoor entertaining area but keep the continuity of the deck.
We created a stone patio complete with fire pit for safe and delightful spring, summer, & fall fires, with plenty of space fo the grill as well.
The curved walkway leads to the staircase that joins the patio to the upper deck.  Additional schrubs & flowering plants will be added in spring!
RETAINING WALL
A constant run off from the hill next to the driveway was a problem for these folks.
The solution – an attractive retaining wall that holds everything in place and really increased the curbside appeal!