CHRISTMAS TREES!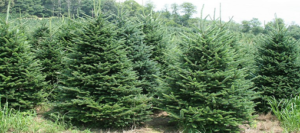 Stop by for the most beautiful, large selection of Christmas Trees! 
CHRISTMAS TREES of all shapes and sizes from locally grown farms right here in WI, ensuring you with the freshest cut.  Varieties this year include:  Fraser Fir, Balsam Fir, Canaan Fir, Blue Spruce, Scotch Pine, White Pine and table tops… and "Charlie Brown" trees too!
Easy access to our lot, convenient parking, convenient hours! A heated office with a pot of hot chocolate too  – so you can warm up while you shop.  Wishing all of your household the joy of this special time of year!
Monday through Friday – 10:00 to 7:00 pm
Saturday – 10:00 to 7:00 pm
Sunday – 10am to 6pm
We are close to West Bend, Cedarburg, Newburg, Grafton, Jackson, Wisconsin. An quick drive for the best trees at great prices!